Benefits Of Conch i.e. Sankha
Best Sellers in Music
Introduction
The sound that inmates from the conch are believed to be the cosmic sound i.e. Aum, the naad. It is a firm belief in almost all religions that the cosmic sound, Aum, or something like that keeps on reverberating throughout the universe. Further, It is believed that the cosmic sound transmits positive energy and destroys negative energy. It is also suggested that our bodies too have such a sound, like Aum that can also be called the voice of the soul. This sound resonates within before we commit an action — good or bad karma. If we listen to this sound within and then carry out all activities, our lives will become truthful, meaningful, easy, and simple. The conch shell symbolizes the deep connection of prana shakti, life force, with the innate sound of the soul. That is why the conch is given so much importance in most of the religions, especially in Hinduism. Benefits of conch i.e. sankha are innumerable in almost all spheres of our lives.
Further, there are indications that some of the benefits of conch i.e. sankha can help us in fighting the current pandemic and other diseases effectively. It is believed that blowing of the conch shell has a huge beneficiary effect on health especially on the heart and respiratory system. There are various studies that promote the use of conch shell as a therapy to relieve stress and anxiety.
The Hindu tradition has been using this shell as an important ritual object. And, during various religious practices, a conch is used as a ceremonial trumpet. The conch trumpet is sounded during worship at specific points, accompanied by ceremonial bells and chanting of mantras. The warriors of ancient India blew conch shells to announce battle, as at the beginning of the war known as the Mahabharat. The God of Preservation, Lord Vishnu, is said to hold a special conch known as Panchajanya, which represents life. Since it is an auspicious object, it is often used in Lakshmi puja to make the goddess of wealth happy. Also, it is believed that keeping a conch at the place of worship can help one get rid of many finance-related problems. Again many people believe that blowing conch can banish evil spirits, avert natural disasters, and ward of dangerous bacteria and viruses. The sub-continent of India itself is in the shape of a conch.
As per Vishnu Purana, Shankh is the brother of Goddess Lakshmi as both Shankh and Goddess Lakshmi appeared during the Samudra Manthan or churning of the ocean. The regular blowing of conch helps in strengthening the muscles of the heart, it helps in curing lung-related health issues, improves breathing and it also helps in improving intelligence.
It is believed that if one holds an open conch shell (or any other large marine snail shell) to the ear, the sound of the ocean can be heard. This phenomenon is caused by the resonant cavity of the shell by producing a form of pink noise from the surrounding background ambiance. But, in reality, the person is hearing his/ her blood flow in the capillaries of their ears; the sound enters the shell and reverberates through the chambers before coming back. This sound can also be heard, though faintly by covering one's ear with one's hand. The rushing sound is the flow of your body's blood. Conch shells have a special meaning in Feng Shui. They are said to enhance travel luck and to strengthen the long-distance relationship. They are said to help attract relationship luck and overseas business. When placed in the south sector of the living room it can enhance the good name and reputation of the occupant. If placed in the Southwest or Northeast sectors of the living room it can strengthen education and relationship luck. In the Southwest corner of the bedroom, the conch shell enhances the opportunities for a couple to live together and create a strong relationship. In the southwest corner of the bedroom, it can help a couple create more time to spend together. Conch shells create great opportunities to enhance communications by improving interaction with friends and colleagues
.
Best of Health & Beauty from Amazon
.
Types & benefits of Conch i.e.Sankh :
1) Madhyavarti Shankh
This conch has the opening in the middle. It is a very rare type of conch. Keeping it at home will help in achieving one's desires. Apart from desire fulfillment, it is also believed to be a harbinger of peace, success, and prosperity.

2) Vamavarti Shankh – Dakshinavarti Shankh – Valampuri
This conch or shankh is held using the left hand. It is known as Vamavarti, Dakshinavarti, and Valampuri Shankh. Again, this is also a very rare type of conch. Keeping it at home will help in driving out poverty and negative forces. It helps in solving financial problems.
3) Moti Shankh
Moti Shankh is a small conch with various patterns on it and it is easily available. The conch helps in achieving mental peace. Having it at home will help in achieving peace in relationships. Mental problems like anxiety, depression, etc can be controlled by worshiping it. Drinking water kept overnight in the Moti Shankh helps in curing health issues associated with the heart and lungs. It could be used in fighting novel coronavirus i.e.COVID-19.
4) Ganesh Shankh
This is considered as a very rare and extremely auspicious conch. This conch is in the shape of the Lord Ganesha. It is believed that merely looking at this conch will provide relief from all problems. And, worshipping it will help in the fulfillment of desires related to property and wealth. Also, water kept overnight in this conch can help pregnant women having healthy and intelligent children. Drinking water from it helps in curing jaundice.

5) Vishnu Shankh
This conch is also known as Chandra Sankh or conch. Some people suggest that if one looks carefully at the conch it has the shape of Garuda – the vehicle of The Lord Vishnu. Keeping it at home and worshiping it will help in desire fulfillment. Negative forces and enemy activity can be controlled.
6) Manipushpak Shankh
This rare conch is associated with Sahadev, one of the Pandava brothers in the Mahabharat. It brings good health. The face of the Shankh is completely opened. Having this Shankh at home will help in peaceful family life. There will be love and cooperation in the family. Keeping water overnight in the Shankh and having it in the morning will help in solving heart-related problems.
7) Neelkanth Shankh
This rare conch is associated with Lord Shiva. It is believed that the Halahala the poison, which appeared during the churning of the ocean was collected in this Shankh and drank by Shiva. Neelkanth Shankh gets its name from this divine incident. If someone is bitten by poisonous reptiles or animals then drinking the Ganges water in the Neelkanth Shankh will cure the person. Also, the houses in which this conch is present will never see any poisonous animals. Filling the conch with pure cow milk and keeping it in sunlight for a few minutes and then drinking it will help in curing even the most dreaded diseases. Having the conch at home is good for health and for mental peace.
8) Annapurna Shankh
This is a heavy and big conch and has an attractive look. And the houses in which Annapurna Shankh is present are blessed with good food and good health. People in these houses will be always radiant, beautiful, and handsome.
9) Lakshmi Shankh
This is a conch associated with Goddess Lakshmi. The belief is that she resides in the conch. It is good for business and career prospects. It is ideal for those looking for a job or wishing to start a business.
10) Deva Shankh
This conch used to be carried by Devas or Demigods in the Hindu religion. This is also a very rare conch. Worship of it will help in achieving heaven on earth. A person in possession of it will be blessed with wisdom. It is ideal for spiritual aspirants. It is good for students and those in search of a job and better career prospects.
11) Chakra Shankh
This conch is associated with Lord Vishnu. It is believed that he annihilated various demons with the help of this conch. It is a symbol of victory of dharma over adharma. The sound of it helps in achieving moksha. Also, devotees who have the luck of listening to the sound of it will achieve self-realization and will be transported to Vaikunta – the abode of Vishnu.
Conch is a rich source of vitamin A, protein, iron, and calcium. Benefits of conch i.e sankh can be seen in its therapeutic effects in problems like red eyes, jaundice, beriberi, hemorrhoids, and other diseases. There is more protein, amino acids, carbohydrates, etc. that can enhance the body's immune function.
To know more about immunity please visit :
http://bestoftheworld.co.in/vitamins-that-boost-immunity/
Shankh Bhasma (also spelled as Shankha Bhasm) is an ayurvedic remedy prepared from the conch shell. In Ayurveda, Shankh Bhasma is used for treating diarrhea, acne, pimples, liver enlargement (hepatomegaly), splenomegaly, abdominal pain, indigestion, loss of appetite, heartburn, acid reflux, abdominal distension, and irritable bowel syndrome. It has several other health benefits and medicinal uses.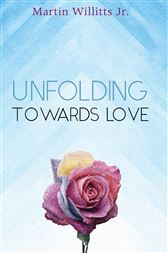 Unfolding Toward Love is a collection of spiritual poetry about the presence of God as well as God's hidden presence and God's voice speaking within us if we are willing to listen. Part meditation, lamentation, and acceptance, these poems search for God and find him in every object offering a welcoming