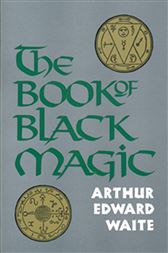 Introduction
Black magic also known as dark magic is a type of magic that has malicious intent. It is generally used to deliberately cause harm to someone in one way or the other. It is also spelled with an extra k like magick. Further, this term is also referred to as black magick, dark magick, the dark arts of magick, and the dark side of magick. In modern times, people who believe in or claim to practice magic use these terms to describe the harmful magic that they consider taboo, as opposed to the good and beneficial white magic. And, the impact of black magic is quite significant. But, it cannot be explained by reasoning. It is up to you to decide whether or not to believe these mystical happenings. Still, there are people who call themselves witches or Wizards and have many followers.
The impact of black magic is caused by deriving energy from God's universal energy for wicked purposes i.e. to cause damage to others. The black magic is based on natural and supernatural forces, which exist along with the other basic forces like Gravity, Electromagnetism, Nuclear Power, etc. According to experts, white magic and black magic derive their forces from Positive Energy and Negative energy respectively. They can both benefit a person temporarily or can cause harm. However, it is hard to influence someone with a strong will-power or strong spirituality.
History :
The word' magic' is very old and it has been in existence for a quite long time in various civilizations. The oldest scriptures like the Indian Vedas, the Atharvaveda, in particular, gave descriptions of magic which the Brahmins learned and practiced. And, they possessed all skills of magical feats through this power which was beyond the imagination of common people. This type of supernatural power has also a strong mention in Egyptian literature and several other religions. But as per the latest recorded history, it is supposed to come from Old Persian Magus, a Zoroastrian astrologer priest of the Medes. And, almost all religions have some reference to the dark occult world of black magic that makes impossible things happen by pronouncing mantras, chanting spells, invoking spirits, etc.
| | |
| --- | --- |
| | The Black Arts: A Concise History of Witchcraft, Demonology, Astrology, Alchemy, and Other Mystical Practices |
https://geni.us/eB7A
Impact Of Black Magic in Some Major Religion :
Hinduism :
In the Hindu religion, the magical practitioners who perform these black magic spells are known as Tantriks. The prime intention behind any kind of magical practice that is done by these Tantriks is to bring good upon someone by causing evil to someone else. They can create a strong potential force which when enters the human systems may cause a lot of disruptions affecting the body, mind, and spirit. This kind of impact of black magic not only disturbs the life of the concerned victim but also may leave a great impression on the other persons who have been involved in this evil activity. Though these kinds of black magical practices are banned in India, yet many do follow the same for their personal benefits, like vengeance, anger, etc.
These Tantriks are someone who harnesses negative energy and uses it for various callous purposes. It is believed that these 'Tantriks' can also see the spirits or the ghosts and can get various tasks performed through them. They lead a very rugged and hard life. Due to the constant dealings with the spirits and other supernatural forces, they always tend to have a restless life. Most of them perform these kinds of callous activities jut for money, but others may do it to master their skill and knowledge in the dark world of magic. In India, though many fear these kinds of practices yet, they resort to the same when things do not fall in place for them. People may go for it in various situations like getting a good job, for the birth of a baby, for a better career, for gaining financial stability, etc. Indian black magic may, sometimes, go with some sacrifices like clay dolls, animal life, and in extreme cases human life as well.
There are certain unique symptoms that are found in individuals who have become victims of these kinds of evil practices. To begin with, the nature of the person changes drastically. And the person becomes quite aloof from others and would prefer to be left alone always. Also, that person would get annoyed very frequently and their nails might turn black in color slightly. Further, the irregular occurrence of neck pain and shoulder ache becomes a normal practice and the victims may always hate to take baths. Again, talking to oneself is another symptom that one can notice mostly in these victims of such evil practices. In Indian mythology, it is also believed that when a person becomes a victim of such types of black magic spells, then the Tulsi i.e. Holy Basil plant which is planted in the courtyard or in the residential areas of almost all Indian homes dies off suddenly.
Islam :
In many Islamic countries, the practice of black magic is prevalent for long. And, it differs from place to place. The black magic is practiced to harm someone or for healing like removing a curse. It has been observed that the use of talisman, holy water from a particular place of worship, chanting the verses from the holy book, etc., is practiced. Also, people known as 'Pir Baba' and 'Fakir' are found in various places. And, these people are supposed to have the power to cast black magic spell.
Christianity
Since Christianity is a descendant of Judaism, the teachings regarding magic existing in Judaism has got its influence over it. In early Christianity and in the medieval times, witch hunts were officially banned from the church, but it is a known fact that extensive witch hunts and executions were conducted by Papal authorities unofficially.
Modern Christian views do not denounce witchcraft as a communion with the devil. As history has taught us that the institutions, opposing witchcraft in the wake of a rationalist environment were never given serious thoughts. Thus, dark magic has been proclaimed as a simple supernatural spiritual talent and thus prohibition of the dark arts has been successfully avoided so far. A combination of Christianity and Wiccan is being successfully practiced in the world today. The explanation of the dark magic is stated by the church as magic. No concrete comments on their alignment are being made of course. A careful co-existence is being attempted by all concerned which makes it a successful and fruitful coalition.
Wiccan, sorcery, witchcraft, etc are all branches of black magic that are extremely popular with the people today. One of the most popular ways of applying black magic is through spells. The introduction of spells, in order to deal with situations proved to be a major breakthrough in the world of black magic. But using spell is a rigorous process which requires an extremely experienced and focussed expert in this field.
Casting spell to fix a situation is not at all a shortcut but rather a more direct way at approaching the problems in one's life. Usually, spells are used to deal with personal problems, as they need a definitive solution which is at the same time spontaneous. That is one of the many reasons why the usage of spells, through black magic is gaining popularity with the people. It also draws attention to the fact that now people are bold enough to accept black magic as a functioning option.
However, one must be very cautious in using black magic. Because if not applied properly these black magic spells can cause more harm than good to the concerned person. But many people have found the money spells or many other spells working for them.
Black magic is present all over the world even now and it has been around since ancient times. Most of the time the intention of black magic is to harm someone for the benefit of someone else. Black magic can also remove free will from a person and force them to adhere to the caster's will.
To know more about another alternative healing system please visit the below-mentioned link.
http://bestoftheworld.co.in/energy-healing/
Honor Watch Magic (Lava Black) 9.8mm Thickness & Lightweight Smart Watch, Personal Fitness Mentor, Watch Faces Store, 7 Days Battery Life, GPS,11 Workout Modes, Scientific Sleep & Heart Rate Monitor.
https://geni.us/7jEPMEG – Buy
Shop Men's General Health Supplements Today!
– Xtend-Life Natural Products
Mirae Mutual Fund – Invest through the link given below :
https://transact.miraeassetmf.co.in/investor/Index.aspx?trkid=562B71A2-ADA7-4D72-8092-AB3E49570F00