Yoga Poses To Boost Immune Power
https://amzn.to/37Iz2Yn – Shop on attractive discounts
There are many yoga poses to boost immune power. And, Yoga has got everything one needs to lead a healthy and happy life. It is a fact that yogic exercises have both preventive and curative value. Yogic practices help in bringing natural order and balance to the neurohormones and metabolism. Hence, they provide fortification against all kinds of stress. Therefore, yogic practices for the treatment of stress and stress-related disorders like anxiety, asthma, diabetes, obesity, etc. are remarkably effective. The immune power of your body plays the most important role and is directly related to stress, anxiety as well as many other factors. But, the good thing is that there are some really good and easy Yoga poses to boost immune power in your body.
Yoga is not related to any religion. It is a science of well being, youthfulness, and integration of body, mind, and soul. It reflects the best possible health, harmony, and peace for humanity all over the world. Further, a report published by the US National Library of Medicine had clearly mentioned that Yoga combined with meditation helped in delaying the aging process. And also it prevented the onset of many diseases. Further, it has been found that practicing Yoga can enhance the mood of a person and also increases one's life span.
Yoga not only helps in treating physical health but also emotional and mental wellbeing of an individual. It not only adds years to your life but also adds life to your years. Also, research findings have shown that practicing Yoga causes molecular changes that encourage the circulation of immune cells. And, the most important thing is that yoga may also helps ease depression caused due to a reduction in the income of many people in most of the countries due to the pandemic COVID – 19. When most of the world is confined to the four walls, Yoga has emerged as the most effective health tool to enhance immunity and maintain a balance in the lives of many persons.
Many studies have confirmed that short-term stress like that of minutes or hours usually has a positive impact on the immune system. Because the immune system gets activated to fight the cause of stress. But, mismanaged, long-term, and chronic stress like days, weeks, or months as most of us are facing at present can suppress our immune response. Thus, making us vulnerable to diseases like COVID- 19. According to a review study published in the Journal of Behavioral Medicine, the regular practice of Yoga can be an effective and natural way to fight inflammation and strengthen your immune response. The following yoga poses can help you to boost immune power. Also, these are very simple and easy to perform yoga poses.
BHUJAGASANA OR COBRA POSE – The simplest of all yoga poses to boost immune power

Bhujanga is a Sanskrit word. In Sanskrit, "bhujanga" means serpent or snake, and "asana" means pose. Hence, the English translation is cobra pose. This name is assigned to this asana because Bhujangasana reflects the posture of a cobra that has its hood raised. This asana is also a part of "Surya Namaskara i.e. Sun Salutation" which is considered as a complete exercise for the whole body.
How to perform

It is very easy to perform. To begin with, you should lie down on a thick mat or blanket. The position should be such that your toes, knees. belly and y chin touche the ground. Then place your hands close to your body with your palms touching the ground. Keep your legs straight and press your palms firmly against the floor. As you inhale, straighten your arms and lift up your chest, following your upper back. Keep your hips steady and remain in this position for 15-20 seconds and then come back to the original position. Bhujagasna should be performed at least thrice and maximum up to twentyone times depending on your capacity.
BENEFITS :
The main benefits related to COVID – 19 are :
– Manages stress, anxiety, etc. It is found very helpful in treating stress symptoms like fatigue, headaches, and weakness. Besides this, it is also effective in managing depression as well to some extent.
– Helps to ease symptoms of asthma
In addition to that it has other benefits as given below :

– Stretches muscles in the shoulders, chest, and abdomen
– Decreases stiffness of the lower back
– Strengthens the arms and shoulders
– Increases flexibility
– Improves menstrual irregularities in women
– Elevates mood
– Firms and tones the buttocks
– Invigorates the heart
– Stimulates organs in the abdomen, like the kidneys
– Opens the chest and helps to clear the passages of the heart and lungs
– Improves circulation of blood, especially throughout the spinal and pelvic regions
– Improves digestion
– Strengthens the spine
– Soothes sciatica

Precautions :
* It should not be performed by people suffering from any chronic disease like hernia, tuberculosis, back pain, or injury.
* Pregnant women and women going through the monthly cycle should not perform in.
NB : You must consult your physician in case of any problem
More on immunity:
http://bestoftheworld.co.in/2020/07/16/immune-system-management/
The Airocide air purifier was developed for one reason, to help you and your family feel better. BUY
DANURASNA OR BOW POSE: The best of yoga poses to boost immune power.
You can follow the instructions in the video to do this yoga pose correctly to boost immune power.
Benefits Of The Bow Pose
1. Effective in weight loss.
2. Improves digestion and appetite.
3. Helps to cure dyspepsia (obesity), rheumatism, and gastrointestinal problems.
4. Cures constipation.
5. Improves blood circulation.
6. Gives flexibility to the back.
7. Strengthens back muscles.
8. Improves the function of the liver, pancreas, small intestine, and large intestine.
9. Acts as a stress reliever.
10. Strengthens ankles, thighs, groins, chest, and abdominal organs.
11. Cures menstruation disorder in women.
12. Improves the function of the kidney and liver.
13. It improves posture.
14. Releases back pain.
15. Cures respiratory disorders like asthma.
16. Helpful is stimulating reproductive organs.
17. It is beneficial in diabetes.
The talks presented in this volume, first published in 1977, were originally delivered during a retreat in New York, in which speakers from a variety of spiritual traditions were represented. It aims to show the value of yoga in everyday life and its relation to many other religions and philosophies.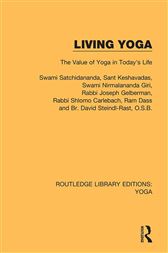 Precautions :
You must not practice this yogasana –
– If you have recently undergone any abdominal surgery.
– During pregnancy or menstruation.
– If there is an injury to the neck or lower back.
– If you have problems like high blood pressure, ulcers, migraine, headache or hernia.
Besides these, there are many more yoga poses to boost our immune power but these two will suffice if done properly and regularly. However, I will be posting about more of it in my coming posts.
Disclaimer : –
This article is for informational and educational purposes only. The writer is not responsible or liable for any damage caused to you after using this information.
Xtend-Life Natural Products_
Take Control Of Your Health And Longevity!
Body, Mind & Spirit – eBooks